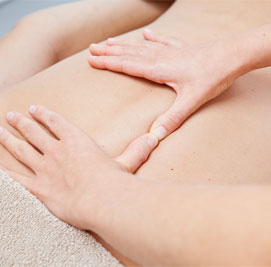 Bowen Therapy is an alternative health therapy that we'd like you to consider alongside other therapies such as Osteopathy, Chiropractic, Physiotherapy or Massage therapy.

The Bowen Technique is based on the principle that the body has an inherent and continuous self-healing process that can be activated to work on specific areas.It is a manualtherapy that is easily administered and virtually pain-free in application. It does not use skeletal manipulation techniques, deep massage or needles. Bowen Therapy is a soft tissue remedial therapy thatconsists of a series of precisely placed rolling motions of the thumbs or fingers over muscles, ligaments, tendons and fascia.
Generally in Bowen we don't chase the pain. We step back and look at your overall body alignment to find the root cause of it. We first work on body balance, then we can target the painful area if it is still apparent. This is what happens on your first visit, during which we'll agree on a session plan.
www.bowenactive.com >Bowen could also help with reducing electro-sensitivity.